The new version of WordPress core was launched last week and it has been named after the legendry American Jazz Pianist "Bill Evans". One of our WordPress Developer's gave the new core version a test run. Here are some of the major changes that we found,

1. Video Widget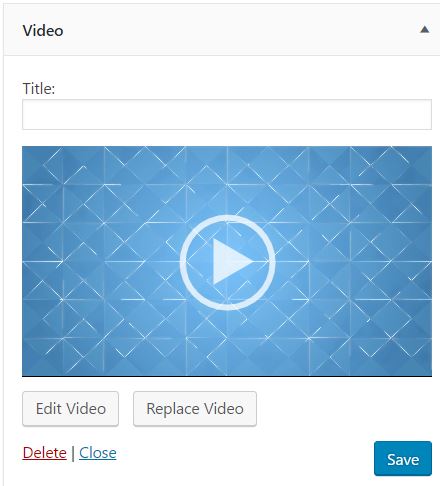 The new video widget allows you to add videos to your WordPress website without the need to code or use additional plugins. Simply upload a video file to your media library and you can add it to the video player or else use the "insert from URL" feature to add videos to your website.
NOTE- It is highly recommended that you don't host videos on your own server. Using a third-party video hosting service is highly recommended.
2. Audio Widget
Similar to the Video Widget, the audio widget allows you to add audio to your website simply.
3. Image Widget
Adding images is now possible with a few mouse clicks. Go to the widget settings and insert the image directly from there.
4. Rich Text Widget
The most useful feature update as a part of this core update. Now you can perform rich text editing from the text widget itself. Creating lists, adding & editing links and stylising text is now all possible from the widget editor itself.
5. WordPress Events & News
All the latest news and events are served up straight to your dashboard now. What's more? The events feed will automatically be personalised based on your current location. If a dashboard is being accessed by multiple administrators then each administrator will view a feed based on their location. The location settings also allow you to change your location in order to view events from across the globe.
6. Visual Editor Enhancements
The editor now allows you to edit hyperlinks with much more ease as compared to older versions of WordPress. Using the left and right arrow keys will allow you to edit hyperlinks or move away from hyperlinks.
7. Some other Changes
Here is a list of some other changes that are worth mentioning;
Customizer sidebar width is now variable allowing for ease access across different screen sizes.
Cleaner and clearer headings in the WordPress admin Panel.
The admin username is now displayed more prominently on the edit user interface.
WMV and WMA files will not be supported any longer.
Multisite focused updates have been made with the long term goal of removing calls to is_super_admin().
With the introduction of Media widgets API there is a possibility of seeing more media widgets being introduced in the near future.
New JavaScript API for instantiating the editor after the page load. This gives more freedom in terms of adding editor instances within the text area.
A total of 346 developers from around the world have made this release possible.