A Brief History
First launched in 2016, the experimental service was aimed towards the US presidential elections whereby candidates could use the service to post latest updates etc. The content posted through the service appeared on top of search engines in a card like format with rich media and text.
In March 2016, still in an experimental phase the service was further extended to a select few local businesses.
In March 2017, the service was now open to sports teams, sports leagues and musicians across the US and Brazil. At this point businesses and other users who wished to use this service had to fill in a request/application form on Google Post's official website.
Last week the service was rolled out to all Google My Business users and can be used by businesses around the world to promote their products, services and events.
Accessing Google Posts
Google Posts can be accessed by businesses through the Google My Business Dashboard.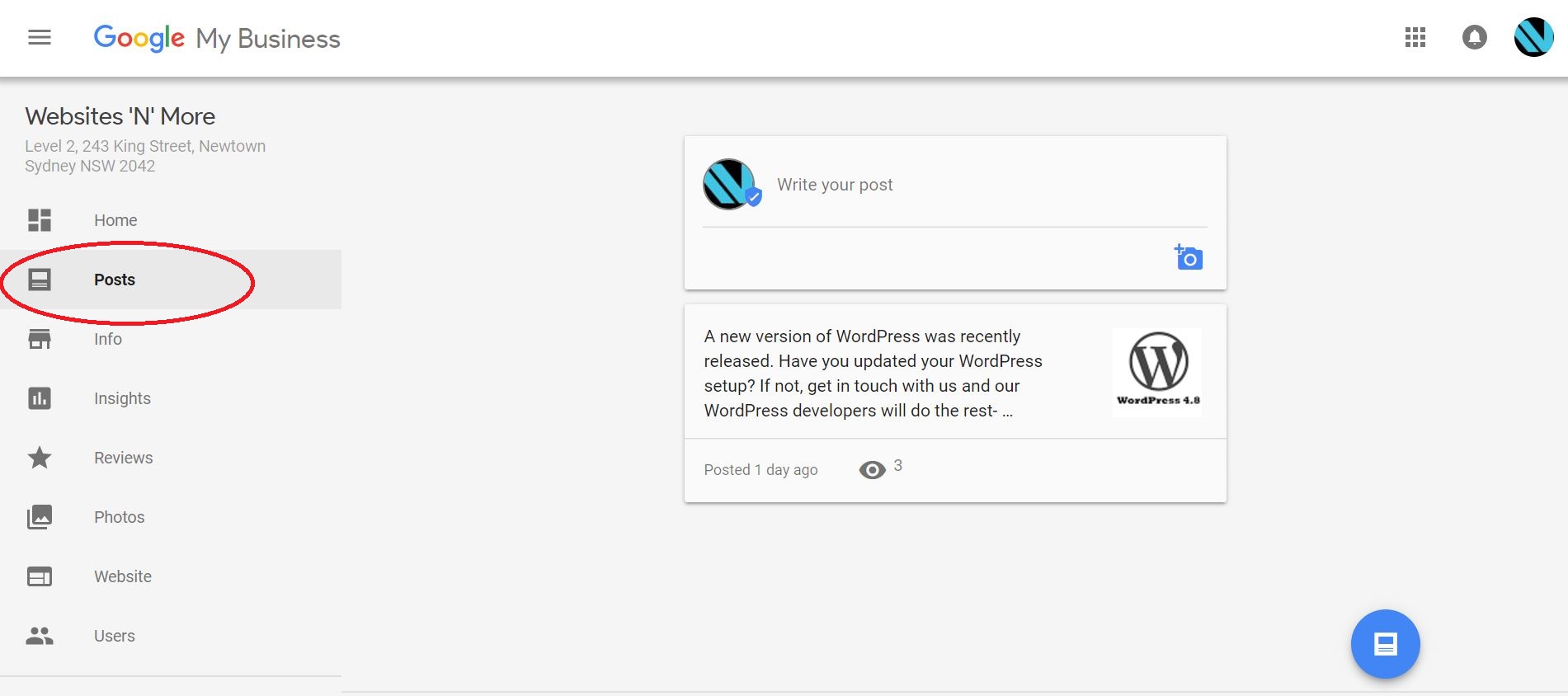 Users can post images, videos and GIF's along with a write-up of 100-300 words (links can be included) using the new service. Users will also be allowed to post events with an Event Title and a Start and End Time or add Call to Action Buttons such as "Learn More", "Reserve", "Sign Up", "Buy" or "Get Offer".
How do Google Posts Appear on Search Engines
Our team of SEO experts tried the feature first hand and here are some screenshots of how the post appeared on search engines once a post was published.
What does this mean for SEO
Google Posts is a new feature that will change SEO specifically the Local SEO landscape forever. Still early days buy some SEO experts have already put forward their thoughts on this topic and according to them Google Posts will have an impact on the following two types of searches;
Business Name Queries
Business Category Queries
Non Local businesses websites (Directories, Data Aggregators, Content Driven Websites, Price Comparison Websites and Businesses who don't produce content on Google Posts) are going to pay the price with the launch of this new feature.
On the other hand businesses that will benefit from Google Posts include local businesses using this new feature to create engaging content, spammers who can create engaging content and get a prominent position for various searches, digital and content marketing agencies who are capable of creating content at scale and of course Google as the content published gets a top spot on Google therefore a lot of businesses will spend more time on this channel as compared to other social media channels such as Facebook and Twitter.