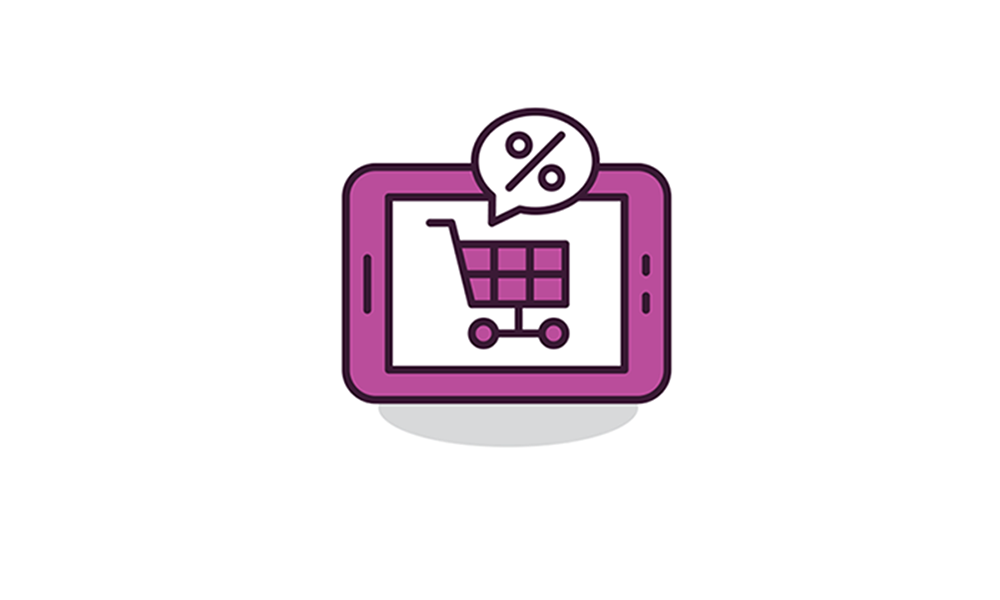 Setting up an eCommerce store is an exciting time for any bricks and mortar business or an ambitious would be entrepreneur with an idea that can perhaps disrupt the market. Whilst the idea of stepping into the realms of the virtual world seems deceptively simple; it is anything but! Especially if you haven't planned strategically and researched methodically!
I was in this position back in 2011 when I launched my first eCommerce store, Dealworkz. Being a 20 something, starry eyed bushy tailed, with no prior experience in the eCommerce space whatsoever. We made lots of mistakes but that is what entrepreneurship is all about. The learning curve was steep, very steep!
I have put forward a lot of mistakes in this blog based on my own experience from trading in the virtual world. Now I run a company specialising in eCommerce development and online marketing in Sydney, Australia helping other small to medium sized businesses develop and market their online stores.
Check out your Checkout
Your check out for an online store is equivalent to a cash register in a physical store. So whilst making purchases in a store is simple, why complicate this in the virtual world? This is one of the most naïve mistakes that can cost a business hugely! Remember, a customer is handing over their credit card details without any actual face to face interaction so there needs to be a check out process that's perceived as trust worthy and simple by the customer. Keep your checkout process really simple and straightforward. The more steps that are between a customer placing an item in the cart and actually paying for it, the more opportunities they have leave your site without completing the purchase. This is what you call cart abandonment in the online world. There are various ways to reduce lure back customers who have left the website at the cart page, ranging from email marketing to banner advertising.
Your Payment Gateway
Use a payment gateway that is secure and reliable. Especially if you are a new business trying to set up online, winning over the trust of consumers can be a big challenge! Allowing consumers to pay via multiple options like credit cards, electronic checks and PayPal, add an element of creditability and boosts consumer confidence when making a purchase at your online store. Invest in an SSL certificate, which will give customers a peace of mind that their data is secure and encrypted. Put yourself in the shoes of the customer, would you give out your credit card details without knowing much about the company? Chances are you wouldn't. Making the customers comfortable should be your top priority.
There are plenty of companies providing SSL certificates in Australia. Start your hunt for an SSL certificate by talking to your hosting provider. Most hosting companies provide this service at an additional monthly/yearly charge.
No or Lack of detailed Product Information
Amongst the many advantages of shopping online, one important drawback that customers may experience (but clever ecommerce stores can tackle relatively easily) is the ability to have a complete sensory experience with a product. That is; touch, feel, smell, look at it from every angle, and read information on the packaging or labels. Commercially astute eCommerce store sites can actually address this by incorporating as many elements of this as possible by way of offering as much product information as possible. Sizes, materials, weight, dimensions, post purchase care and any other information depending on the product This goes a long way in nudging a consumer towards decision making. Using descriptive words as opposed to technical or straightforward terms also makes a difference! Having a refund policy clearly displayed on the product page and the homepage can also go a long way in winning customers.
The good old T's & C's- Store Policies and FAQ's
It is absolutely critical for an online store to have a dedicated FAQ or Store policies section so as to give a consumer all the information that they not only need but may actually want in relation to their purchase. Having clearly defined shipping policies, return policies, and other store rules, can be the deciding factor for a potential customer!
Your Homepage
Your homepage is the first interaction a customer will have with your website (in most of the cases) and depending on how they are greeted here, will set the tone for their entire experience with your business. It's important to treat your homepage like your physical shopfront – it needs to be attractive, visually inviting and pleasant enough for a customer to proceed rather than click away! Use this page as a window of opportunity to build trust with the customer and display your top selling products, sales offers, and other USP's about your business. Must Haves on your home page to build credibility include- Logo, Phone Number, Customer Reviews, Clear Navigational Bar, Secure Payment Logo's, ABN (If you are an Australian Business) Clear Message about what you do and what makes you different, Live Chat Pop-up.
Slow Loading Speed
Optimize your website coding and invest in a good hosting server to ensure your website isn't a victim of slow loading speeds common with eCommerce sites full of rich media, heavy files and multiple images. Customers are much more likely to leave your site if the loading time exceeds 4 seconds. Take the speed test. Page load speed also matters when you are using SEO as one of your strategy to reach potential customers. Work with your developer to reduce the page load speed as much as possible.
Poor Site Functionality and Design
A poorly designed website can often mean doom for an eCommerce business! Imagine walking into a physical store full of clutter around! There's nothing worse than trying to find a product on a site with confusing navigation. Consumers especially if visiting your website for the first time should be able to transition from one page to another and back as seamlessly as possible without getting lost in the myriad of information that may be available. Think through your categories and navigation elements carefully before you start putting products on your website. Having a clear information architecture is the key to success when it comes to eCommerce stores with multiple product categories.
Similarly a properly functioning search bar is vital to allow consumers to save time and get straight to the point! Make sure the ecommerce software you're using has a good built-in search engine, or look for plugins to extend its functionality. Filters like refine and sort results and criteria's such as newest, priced low to high, priced high to low or popular items are just the expected norm nowadays.
Poor SEO & Marketing Strategies
SEO is critical for any business online so it's no surprise for an E Commerce store, its importance cannot be undermined! So it's important for any online store to have a strong presence on search engines and be found fairly quickly and high on Search Engines. Don't be of the thought 'If you have built a website, traffic will come'. It won't! You can't launch a profitable store unless you have a traffic strategy in place. SEO is quite necessary and can be one of your most powerful tools as it can continue to bring in targeted traffic to your site consistently. Your ability to rank in the search engines is based entirely on how well you optimize your site for the search engines and this can be achieved by including keyword-rich content on your website, and backlinks to your site. SEO starts before the website is even designed. Like we mentioned above the first step is to have a clear information architecture for your website. Once this is ready you need to make sure that you target the right keywords on the right pages. Remember that Search Engines crawl webpages and not a website. Each page needs to have a clear structure in terms of SEO starting with the Meta Information, Textual Content, Images (Alt Text) and a clear call to action for customers to undertake the transaction with ease.
From a marketing channels perspective, it's important to understand, prioritise and deploy the right marketing channels to promote your business and product/service to the right audience. Whether it's search engine optimization, search engine marketing, Facebook Ads, Instagram marketing or influencer outreach, they are require a really solid effort.
Optimization for conversion
With all things in place and all factors aligned, if you are still not seeing the results you are after and find lack of traffic driving sales south or perhaps you are noticing a higher than expected bounce rate. Think about some other elements that may have an impact on this like your website is too slow, You have no clear call to actions where your consumers may be getting confused about the clear goal you are trying to communicate through each page or Your website lacks credibility by way of being perceived as amateurish or missing information. Try following a Sales Funnel approach in order to maximise the chances of conversions on your website. Keep trying different strategies until you find the one that works best for you.
Lack of Strong Website Content
Whilst you may feel glossy rich images and high quality products that you are selling would be suffice to attract traffic and really do the trick; well it doesn't! Your online store needs to have excellent content which is detailed, descriptive yet comprehensive. This is what you can substitute the experience of a physical store with and the customer will read and eventually buy! A website store much like a physical store requires constant attention and isn't one of those set and forget businesses. New items need to be added, sales highlighted, promotions marketed and blogs to accompany new series or product launches is always a good idea to keep the traffic engaged.
Lack of Mobile Optimisation
Can a consumer visit, navigate and actually make a purchase on your website from their smartphone, tablet or computer of they are out and about? Having a mobile responsive website is absolutely critical and not some fancy add on feature. They way humans are surfing the internet has changed so you need to change or lose out to your competition. Here are some interesting statistics on how people in Australia have taken on to Smart phones and Tablets in the recent years.
Not Up Selling or Cross Selling
When a consumer visits your website and adds products to their cart, this is often a display of their intention to make a purchase and shows commitment at their end and for you an opportunity to up sell other products. Unfortunately, many online stores completely skip this step. When they do, they are missing out on a fantastic way to increase revenue. Have an "other products you may be interested in" section at the cart page or you can display related products when they are on your product detail page.
Poor Customer Service
Always a deal breaker; no matter how fantastic your product is or how impressive your layout is! Excellent, reliable and effective customer service is absolutely necessary especially in an online store that lacks the face to face interaction. Try to have a Live Chat Facility, Be quick at responding to your customers, Have phone numbers listed on the website so that they can easily reach out to you as quickly as possible.
Design Layout to Encourage Further Shopping
In order to increase revenue and encourage further sales, the layout of store makes a huge difference as the correct placement of products or sequence of products pages flow will encourage cross sales or sales of 'similar products'. Where possible, the addition of informative little pop-up windows advising shoppers what other shoppers are buying, also helps in creating more creditability and building trust, ultimately leading to more sales. One of the first ecommerce companies in Australia to utilize this strategy was Kogan Electronics. Founder Ruslan Kogan, in one of his interview explains the idea behind this was to play with human psychology, you are more likely to enter a store where there is a queue as compared to an empty store. The same strategy can be applied to an online store by showing visitors what others are buying. This helps in building that initial trust with a visitor by telling them that the store popular and trustworthy.
What's your story- No About us or Contact Page?
We eat with our eyes first; the same principle can apply to online stores too! Customers would much prefer spending money in a shop that has a face and a story behind them as opposed to a faceless store! Don't underestimate the sales potential of your About Us Page; after all, this is the second most visited page when a user comes to your website. Think about how you would in a few paragraphs want to create a compelling, engaging and empathetic write up about yourself or your brand; how it came to be?
Location Details
Just because you are on online store, doesn't mean its acceptable to not mention a physical address or contact details. When a consumer is entrusting you with their credit card details and expecting product or service in return, they want to know where to go in case of an issue. Put your contact information in an easy-to-find place on every page of your website, either in your header, the top of your sidebar, or in your footer. The more channels of communication you open up like a phone number, email address and a physical address, the more quickly you will earn the customers trust.
Reviews. What Reviews?
Many online stores are created with the mentality 'It's built so they will come' and ignore the power of consumer reviews, word of mouth and feedback. Well, ignorance isn't going to be bliss here! If you have customers visiting your website for the first time and contemplating a purchase, having reviews section for your products, shipping, customer service, refunds/return policy etc. can be the deciding factor. Products that have reviews generate higher sales.
Too many things going on!
Focusing on too many things; whether it be too many types of products or services or marketing channels, can be detrimental for a business, especially one that's in its infancy stages. If you invest more focus on bells and whistles or the design of the website, it's not achieving that primary goal which is to sell products or services. Likewise, there needs to be a balance between the overall design and message of the website. Whilst the design of a website has to be visually appealing and inviting, it should be such that does not distract a visitor away from the main focus; the product or service.
Requiring an Account to purchase
Imagine the frustration a customer might feel after they have navigated through your entire website, added items to their cart and are ready with their credit card details to make the purchase and then pops u a link or a window asking them to register and create an account before continuing! This is just another obstacle complicating the checkout process to the point where a customer might altogether abandon the shopping cart and leave! To avoid this, give customers the option to register once and save their details for future transactions or have an option to simply check out as a guest! In a survery, 83% of the merchants using Paypal's Express Checkout reported an 18% increase in Sales.
Poor Images
For an online store, your images are the link between the actual product and the purchase! Imagine walking into a physical store and purchasing something without seeing it, touching it, or feeling it. An online store is no different!And nothing worse than actually having images for your product but of poor quality and resolution or even only one image for each product. This is not enough effort to persuade or convince a customer to actually make a purchase. Allow for multiple images for each product preferably from different angles and maybe in different colours with the option for consumers to really zoom in and 'feel' the product so to speak and possibly see the item in use in photos.
A Badly designed Cart
An important component of the entire checkout proves, this should be transparent, simple and as minimalistic as possible to attain superior user experience. Where possible, ideally a customer should be able to add items to their cart without actually leaving the products page so they can continue shopping without any distraction. Or if the customer does end up on the checkout page for some reason, they should be allowed to return to the products page seamlessly with a click of a button. Here are some other tips to improve conversion rates on the cart page.
Ambiguous Shipping rates and information
All shipping costs associated with the purchase on your website, should be clear, concise and as accurate as possible so a customer knows what to expect. Having an ambiguous outlook towards shipping costs and related information such as hidden costs or costs to be communicated at a later time leaves a bad taste for a customer who may never return to your website after all left feeling cheated! Always try to incorporate shipping cost calculators on your website by way of using plugins or widgets available for most major shopping cart systems. Using flat rate shipping is another option to attract consumers to multiple purchases for single flat rate shipping, or for bulky items, add this as an extra surcharge clearly mentioned in the total order.
The wrong platform choice for E Commerce websites
Ultimately the platform you choose to build your E commerce store will have a direct impact in the overall design, functionality, and user experience of the website and can either be a game changer or a deal breaker! A wrong choice for an ecommerce platform can result in a store that is unsuitable, outdated, underdeveloped, unnecessarily customized or not professionally supported. Custom installation from popular ecommerce software programs like Magento, WooCommerce, PrestaShop, osCommerce and Zen Cart. For a comparison of WordPress and Magento please refer to one of our earlier blogs.
No IT Support
Setting up an ecommerce store is hard work; one that takes time and effort so it's obvious to expect a website of such nature to get affected by bugs and breakdowns from time to time. Having a well experienced and professional technical support team is absolutely paramount especially in a B2C environments o these issues can be addressed as quickly as possible without having actual customers impacted and their personal data exposed. Do proper research before partnering with an Ecommerce Developer. They will act as the backbone of your business so you need to make sure that you are in safe hands. Don't cut corners and jump on the cheapest developer you find in the market. Look at their current portfolio and the services they provide. Talk to their existing clients to get a feedback.