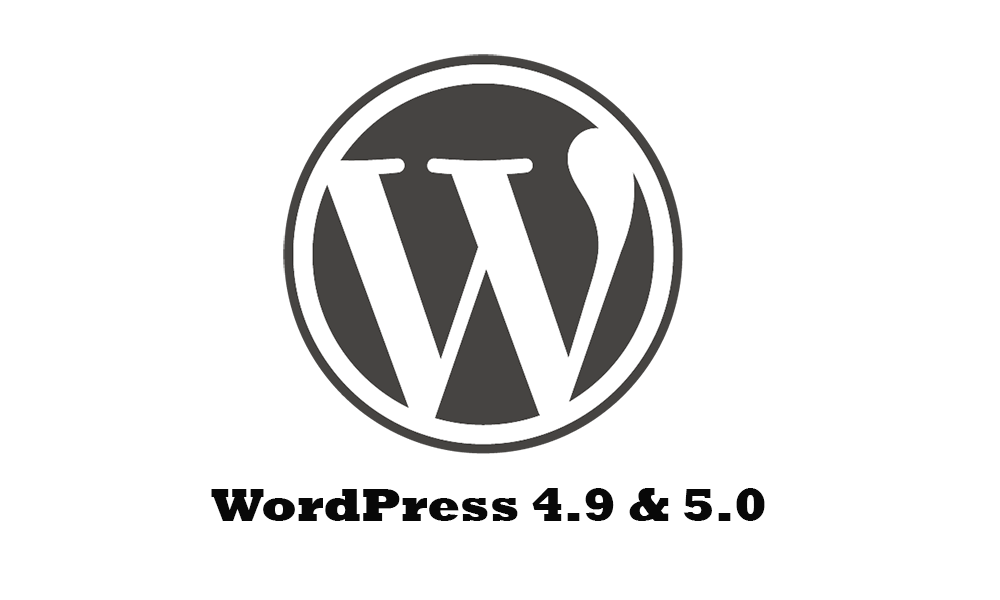 About 3 months ago we saw the release of WordPress 4.8. Just a week after the release there were talks about WordPress 4.9 as Matt Mullenweg the founder and CEO of Automattic published his thoughts on the web about the most recent release and what to expect from future releases of WordPress.
He stresses upon making Gutenberg, the new editor for WordPress, a core feature in the future but before this can happen they will need to wait and watch how well does the plugin performs over the next few months and ideally hits the 100K installs.
Here are some things we can expect in the future release of WordPress core (4.9)
This list was published on August 12, 2017 on the official WordPress website by Mel Choyce, a product designer at Automattic and a co-Release lead for version 4.9.
Better code editing experience
Safer File editing
Add nested folder structure deeper than 2 levels
Homepage settings
Gallery widget
Add media button to Text widget
A better code editing experience.
Using ZIP files to upgrade modules.
Media changes including Customizer image dropzones and responsive image in the Customizer sidebar
Changes to REST API for supporting the new editor
Schedule for the Project including the Target Release Date
As per the schedule provided on the WordPress website, the kick-off meeting happened on the August 2, 2017 and the release date has been set for November 14 2017.
Major Changes in WordPress 4.9 and future versions (Version 5.0 and beyond)
Gutenberg Editor
After all these years WordPress is all set to launch a new editor. As mentioned above there is already a plugin that has been released on the WordPress Plugin Directory and the plugin has got a mixed bag of reviews. The active installs number is quite far from the 100k mark as Matt Mullenweg was hoping for.
The aim for launching the new editor is to make adding rich content to WordPress simple and enjoyable. Working further on the methodology of ''blocks'' the new editor will provide advanced layout options when it comes to posting rich content. Here is an example post that the WordPress team has provided.
There has been an indication that the release of Gutenberg might have to be pushed back until version 5.0 release.
Customiser Changes
Closely related to the new editor, Gutenberg, the customiser which is a screen and code base within WordPress is also going to see changes in the upcoming WordPress core release. As Mullenweg points out the aim will be to think from a user perspective i.e. what does it really take to customise a website and then try to make improvements to the overall customisation experience. As the software stands there are lot of inconstancies all throughout which are not too hard to fix but are hard to notice in the first place. One example provided by him is widgets.
Some changes that you can expect in terms of the customiser in version 4.9 include;
A User interface for drafting customiser changesets and scheduling changesets.
A Mobile-optimised Tiny MCE toolbar.
Integration of Gallery Widget.
Addition of Media button to Text Widget.
REST API
Put simply, REST API allows external applications to talk to WordPress therefore allowing data to be sent and received.
Not much has happened in this area lately but you can some changes in this area in the coming months. As mentioned in the goals for version 4.9, there will be some work done for getting the endpoints that Gutenberg needs.
Our team of WordPress Developers look forward to the changes in WordPress core version 4.9 and beyond 5.0.
Websites 'N' More is a WordPress Development Agency based in Sydney, Australia. Our team has developed and delivered a number of projects on the platform, ranging from simple informational websites to custom web applications. Please see our portfolio for further details.